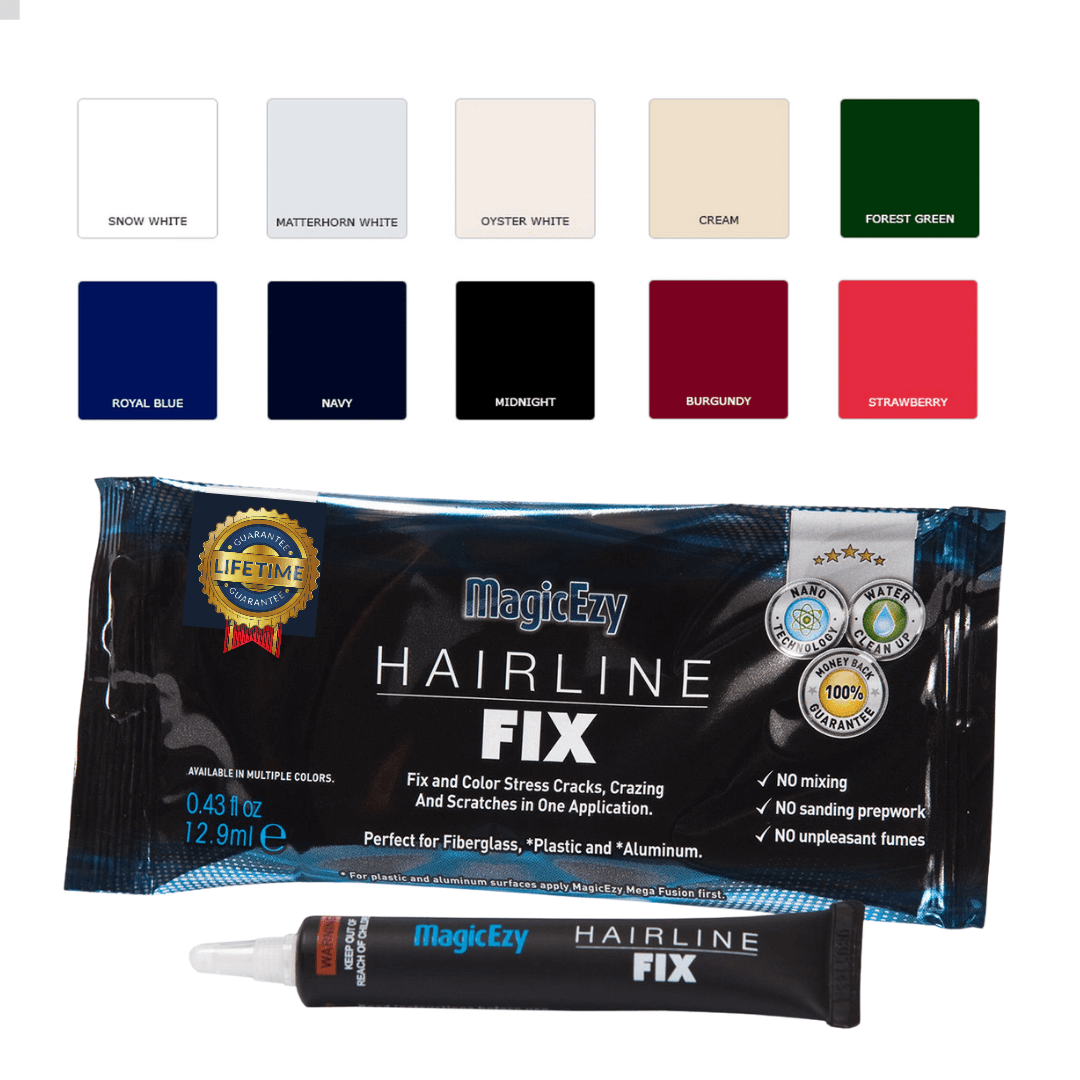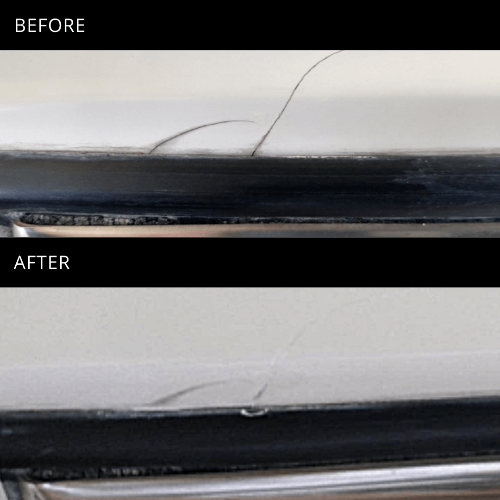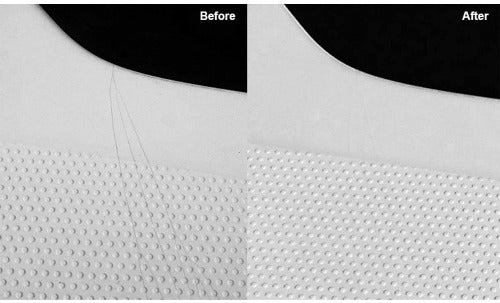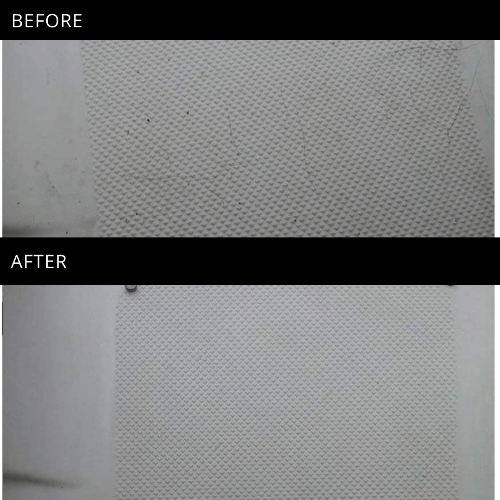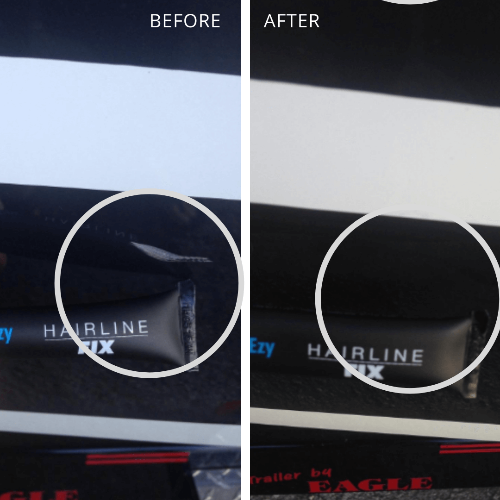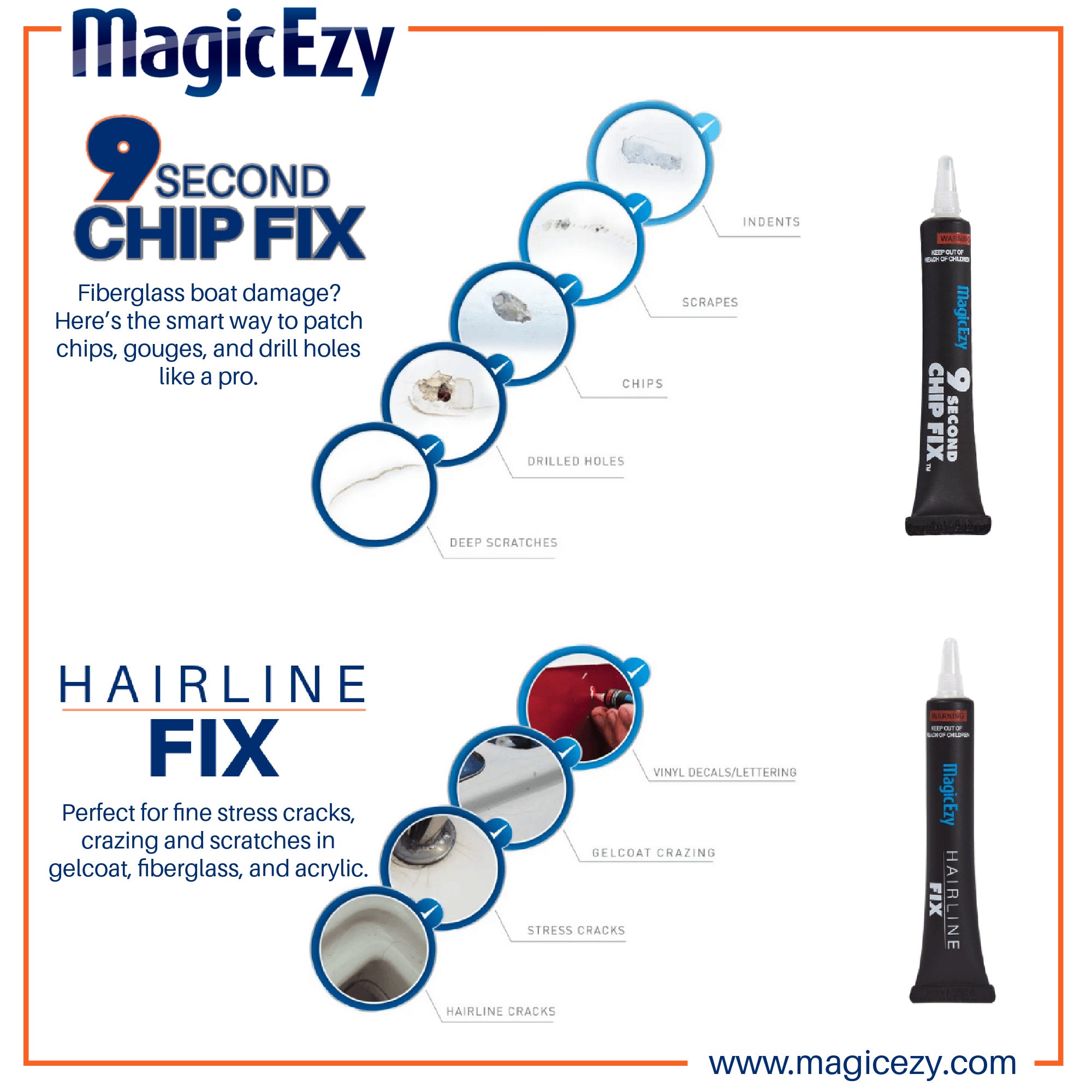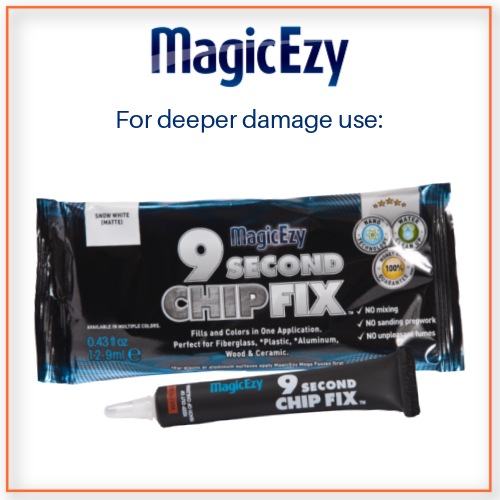 Description
Fix stress cracks, crazing or scratches in boat gelcoat. Long-lasting. Professional-looking. Color-matched.
Hairline Fix offers you a super easy way to help keep your boat's gelcoat looking blemish-free. 
There's no need to mix multi-part solutions or to apply a topcoat of gelcoat after performing repairs. Hairline Fix is a nanotechnology powered filler, sealant and colour-matched gelcoat all rolled into one.
It penetrates deeply into pores of the damage to deliver structural grade adhesion and long-lasting repairs - GUARANTEED.
Perfect for fine stress cracks, crazing and scratches in gelcoat, fiberglass, and acrylic.
EASY REPAIRS: just clean, squirt, level and wipe.
Available in 10 colors.
Suitability
PERFECT FOR: Stress cracks under 1mm wide, crazing, scratches, for deeper damage, use 9 Second Chip Fix first then a topcoat of Hairline Fix.
FIXES: Fiberglass, acrylic, porcelain, enamel, ceramic, wood, carbon fiber, dry wall, ceramic, stone. 
USE IT FOR: Boats, Jet skis, RVs, showers, tubs, sinks, tiles, countertops, walls. For plastic, PVC, aluminum, or carbon fiber, prime with MagicEzy Mega Fusion first.
GLOSS FINISH:
90-day Customer Satisfaction Money Back Guarantee.
Lifetime Durability Guarantee.
Colors
Available in 10 popular colors:
Snow White
Oyster White
Matterhorn White
Cream
Navy Blue
Royal Blue
Midnight
Strawberry
Forest Green
Burgundy
Tech Specs
Water soluble, one-part epoxy filler and sealant (air catalyst).
UV and water resistant (above the waterline use only).
Can be sanded and drilled.
Primer not required.
Suitable for use at temperatures above 70°F / 20°C.
In cool temperatures use a hairdryer to set for 2 minutes.
Vol. 12.9mL / 0.43 fl oz.
Application Instructions
Select correct color OR blend colors
Using a pin/needle scrape dirt grime from cracks.
Scrub soapy water in the damage, rinse, fully dry.
Shake/Kneed the tube for 2 minutes.
Apply a drop of Hairline Fix on crack.
Turn tube to wipe "LEVEL" rapidly push into the crack 5 times.
Clean LEVEL with a tissue then wipe off smears.
Polish after 48 hours - if necessary.
Wet areas
Seal after 1 hour with clear Scotch/Cello tape.
Deep damage repeat every 2 hours for 2/3 times.
Below 20C/70F set repair with a hairdryer for 2 minutes.
Glossy Sealant for MagicEzy 9 Second Chip Fix
Water resistant: Unsuited for use on surfaces that are continually sub-merged.